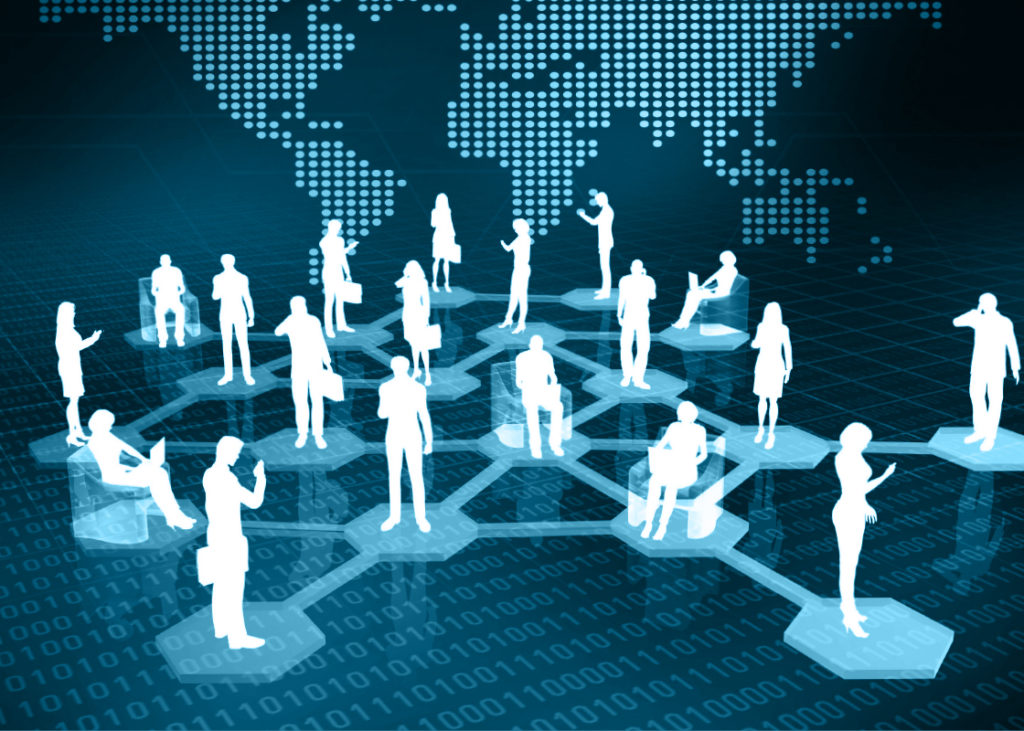 Last week, Indeed announced it's taking its next major step beyond pay-per-click and into pay-for-results by opening the model—wherein employers no longer pay for clicks, but for quality applicants—beyond SMB to include employers of all sizes and industries in US and UK markets. Though the initial announcement of a move to PPR last Fall was met with mixed feelings, Indeed is going full bore. And the timing couldn't be better.
Following several years of employers hiring on all cylinders, our research finds that the number one priority for HR leaders this year—across companies of all sizes and industries—is improving Quality of Hire. It's a return to one of HR's most fundamental KPIs and reflects a renewed focus on making every hire count through another year of economic uncertainty. For businesses big and small, in healthcare, retail, or business services, the viability of a company's workforce is a critical component of business resiliency—and that starts with getting the right candidates into the right roles.
Against this backdrop, Indeed's continued push into PPR is huge news for employers, the recruitment marketing industry, and the broader HR technology ecosystem for two reasons:
Indeed's PPR model based on quality of hire moves recruitment marketing toward clearer ROI outcomes and actionable insight for all.
Indeed's PPR model is powered by its own proprietary matching algorithms and shifting this edge innovation to core capability for employers.
Before I dig in, a disclaimer: Although I've managed recruitment marketing functions in the past, I have never considered myself a digital marketing expert—nor have I even posted a single job to Indeed's platform (or elsewhere for that matter). To help shape my perspective on this shift in the market, I've conducted a few informational interviews with experts and solution providers in job advertising, recruitment marketing, and matching AI.  
Special thanks to Joe Shaker, Jr. of Shaker Recruitment Marketing, Tom Chevalier of Appcast, and Erin Hartman of AdMechanics.
The Big News: Moving Recruitment Marketing Closer to Direct Hiring ROI with PPR 
Let's start with PPR itself: It's as ambitious as it is disruptive.
I'm not surprised to see reports of some friction as Indeed rolls out their new model—this turns post-and-pray on its head. Sure, job boards like Indeed have made it easier over the years for recruiters and hiring managers to take this approach to job advertising… but all the more reason for one of the leaders in the space to take drastic measures that curb this behavior.
With Indeed's new capabilities for both PPA and PPSA, hiring teams can be more intentional when looking for their next great hire. Similarly, a lack of intention (and attention) can result in poor outcomes—like being billed for applicants that may not be the best fit for your roles. In the new model, Indeed customers have 72 hours to engage or reject interested candidates before being charged for each applicant. This is already ruffling some feathers—especially with so much pressure on teams to be as cost-conscious as possible—but with req levels lower now for most companies, it's a good time to start forcing through overdue changes in recruiter behavior.
And that's because efforts focused on optimizing spend and improving best practices in recruiting all have one thing in common: ROI. For job advertising in particular, moving ROI reporting beyond clicks and impressions is a great thing.  
I've never been one to over-index on source of hire for my ROI analysis—I've always been more focused on quality of applicant. When managing talent sourcing and attraction in the past, I set interview-quality talent as our KPI. It was our job to bring in candidates that hiring managers were willing to interview—and the rest of the recruiting and hiring process was a joint effort between the recruiters and the hiring managers. I would rely on my team's analysis of directional data like clicks and impressions to find opportunities to optimize our recruitment marketing efforts—but my stakeholders and I wanted to see more straightforward performance metrics. So this is a win.
That said… Indeed will likely run into some challenges in larger companies where recruiters aren't always directly managing their job postings. Closer partnership with their colleagues in sourcing and recruitment marketing—and between recruitment marketing and their agency partners—will be essential to put the PPR model to work for enterprise organizations.
For my friends in talent attraction, I would begin putting together some new SOPs with your stakeholders in recruiting delivery (and SLAs with your agency) that forces regular review of all active postings to ensure you're not blowing your budget in the first week of every month.
The Bigger News: Matching Algorithms Go Mainstream in Talent Acquisition 
It's crazy to me that almost no one reporting on Indeed's big news is talking about one of the biggest components of their new model… PPR isn't something new—I believe the first time I saw it was on Talroo back in 2016—but it's certainly difficult to offer at scale. Partly because while many job board vendors were making it easier for companies to share their open jobs, they were also making it easier for candidates to apply to said jobs. The result was lots and lots of bad-fit applicants—and lots of resume blackholes.
While job seekers can still search for open roles the old-fashioned way, Indeed began using matching technology as early as 2017 to recommend jobs to candidates based on their background and experience. But I hadn't heard much about Indeed's matching capabilities… until I was briefed on their move to PPR. You see, Indeed's matching capabilities are supporting PPR in a couple of ways:
Job seekers can utilize Indeed's skills and experience matching algorithim to look beyond a job title to find the most relevant opportunities for them. Of course, anyone can still apply for any job they want—but by presenting targeted information to candidates about what potential gaps in their profile, Indeed provides prospective applicants with actionable insight they need to determine if they're likely to be considered for a role. It's my hope that Indeed will invest further in both recommendation features and candidate insights that will result in more highly relevant roles as well as more relevant applicants.

Indeed provides employers with a list of relevant candidates for their jobs today, and recruiters can invite candidates with certain skills, experience, and backgrounds to apply to their jobs on Indeed today. But whereas some recruiters and sourcers have used this feature to spam potential candidates in hopes of getting as much exposure for their jobs as possible, employers will now be charged for every invited candidate that applies—and this ups the ante for both Indeed and its customers.
In order to get buy-in for the PPR model, Indeed needs to deliver quality applicants—and that means suggesting outreach for only highly relevant candidates to employers. For recruiters and sourcers, gone are the days of creating catch-all campaigns. Intentionality and discernment are both critical components of a working PPR model. For both, I have to wonder if Indeed will begin introducing additional features similar to those offered by other vendors—be it match scores, rankings based on degree of match, or call-outs of strengths and gaps in candidates' profiles.
Now, I have to admit that Indeed hasn't made any official commitments to increasing investments in their matching capabilities as part of their push to PPR. I expect they'll have their hands full with change management as they move forward with the full launch of PPR as the default model for all customers. Though it may not be welcomed with open arms by Indeed's customers this year, my conversations with leaders in the recruitment marketing industry were all cautiously optimistic that Indeed's move to a PPR model is a better model for all.
Which is why I'm looking ahead—to see how this will work in the long run. The success of Indeed's new model hinges on its ability to present the most relevant jobs to applicants, and the most relevant applicants to employers. The name of the game here is an increase in the quality of applicants. Otherwise, what are Indeed's customers paying for?